I published a new design on Thingiverse, a 3D printed monster truck with built-in suspension! If you've seen my printed sink scrubber you will notice that its undulating geometry was used to give this design a flexible suspension.
Download and print it yourself here.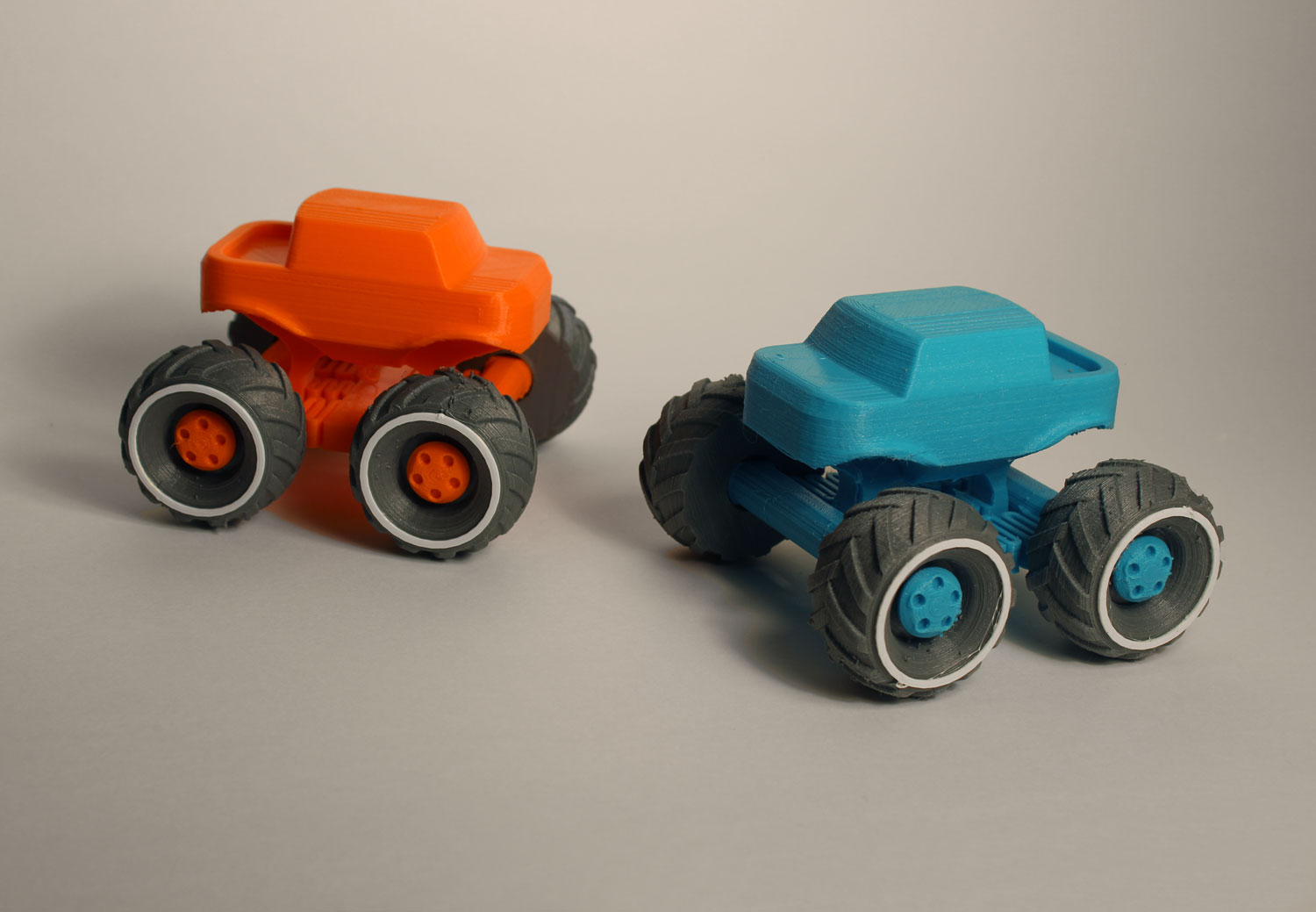 Truck body and suspension prints in one piece. No need for support, supports are built into part. Rim caps friction fit to body, no glue is needed.
The print shown here was done with PLA using standard settings.