This Mario figure references directly a Nintendo Wii U Amiibo figure. Nintendo games were a staple of my childhood and this classic and iconic Mario figure looked really great in 3d. I created a printable version so the 3d printing community could make one themselves. Having only straight edges meant it could make a nice clean looking print.
Downoad this model and print it yourself for free here.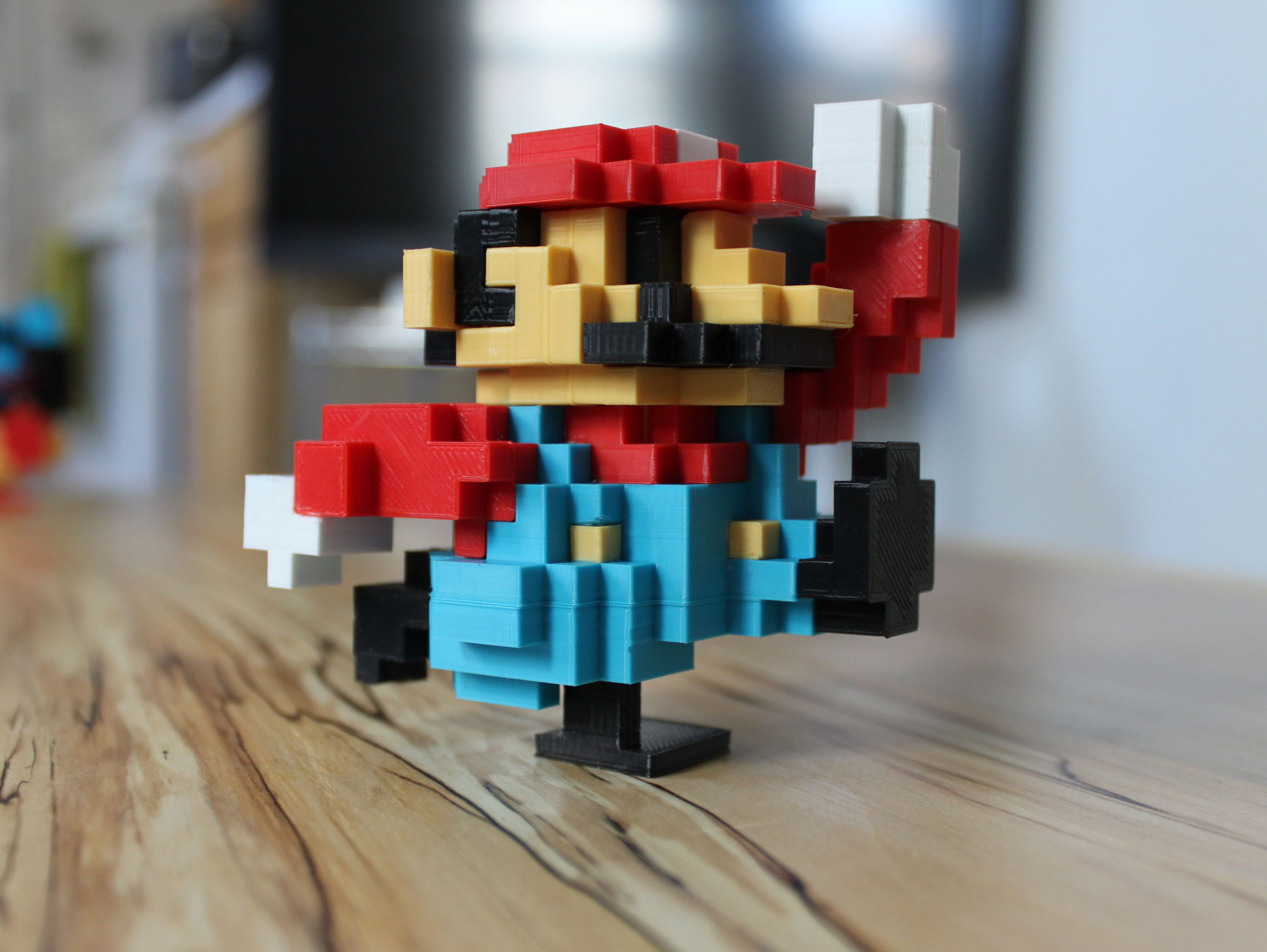 This didn't come without it's challenges, however. The pixelated stepping created many overhangs that required careful planning around how the bodies would be split to make 3d printing possible.
There were also many colors to the figure, and I wanted the model to be able represent the exact color regions. This meant that the color regions were yet another consideration when splitting out the individual parts.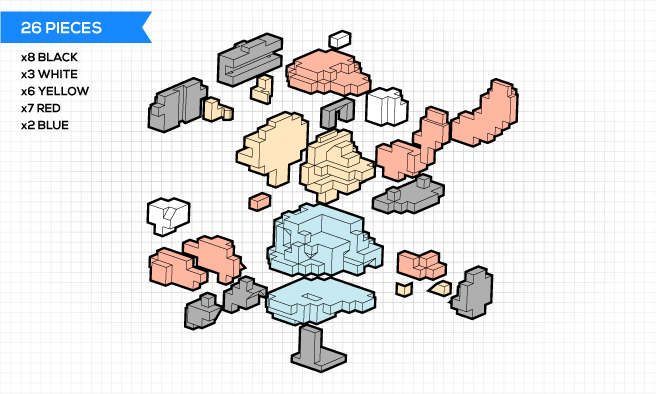 Before I could even worry about splitting out the parts, I needed to figure out how to actually build the thing! I ultimately determined the largest X Y and Z dimensions and built a large 3d arrangement of over 4000 tiny pixel cubes. I then deleted out the cubes, one layer at a time, slowly chipping away at the form.
At this point my computer was begging for mercy with each modeling command. I could hear the fans howling at full blast as it became unresponsive, trying to process this enormous array of cubes. I thought that a seemingly simple model would not be so processor intensive. I knew I needed to refine this model as an assembly.
After struggling through the process of splitting out the individual bodies of the file. I exported each as a part for further processing. Once in an assembly, the parts were much easier to work with.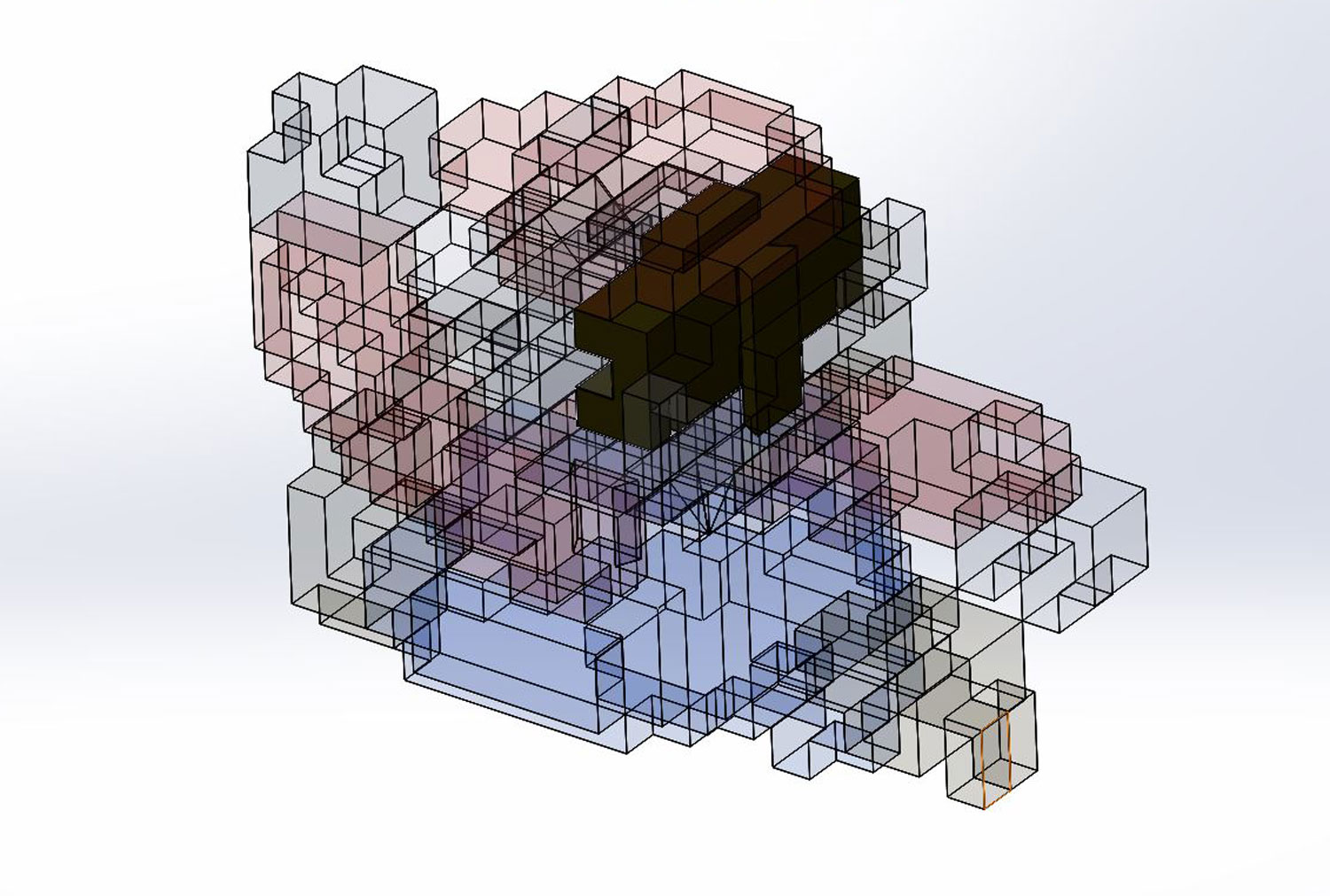 From there, I added small gaps between the parts to allow them to fit nice and tightly and allow for printer tolerance error. Working in an assembly was much easier than I expected.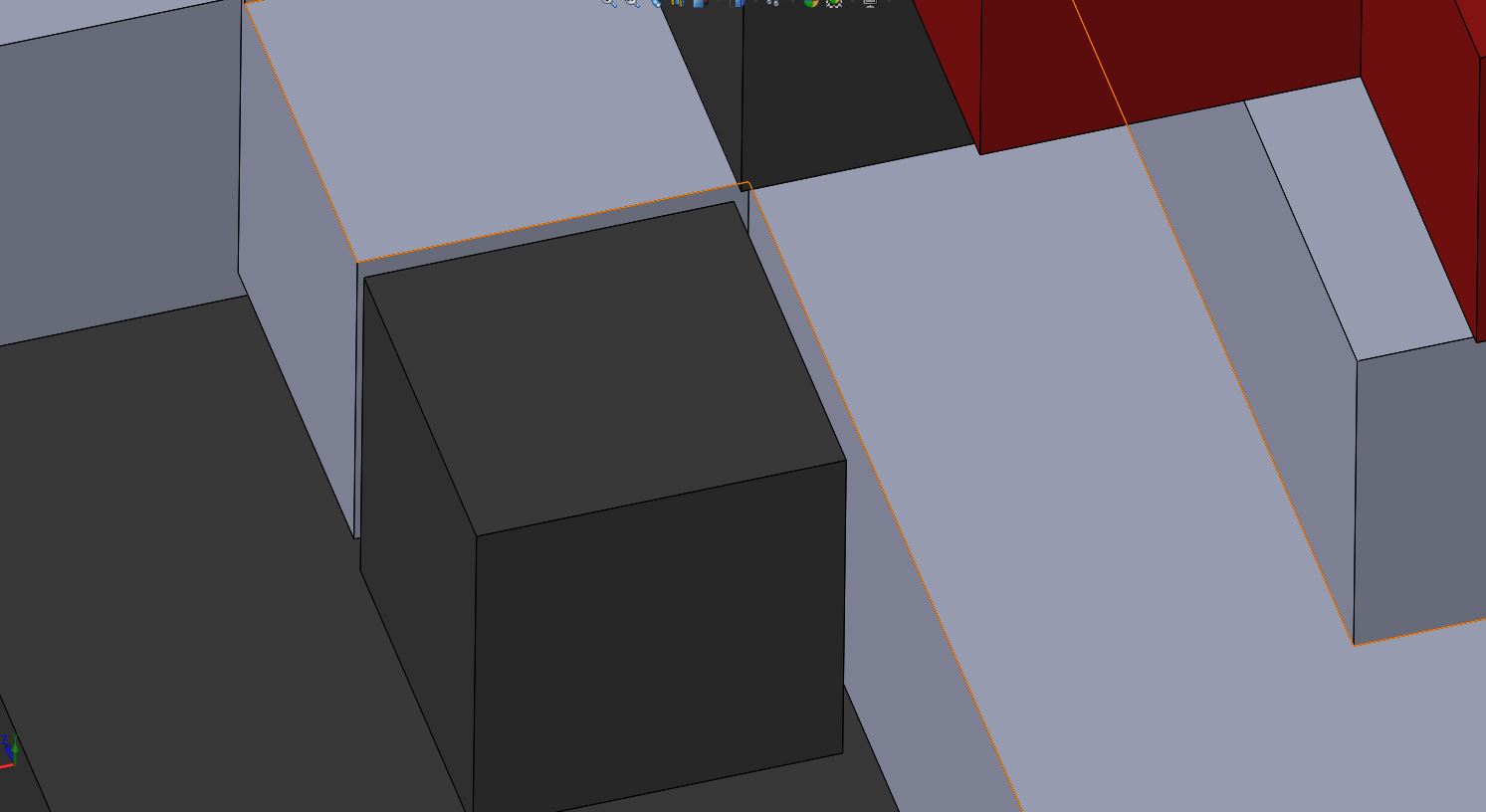 Here is one of a few test prints which I used to fine tuned the gaps between parts to get a good fit.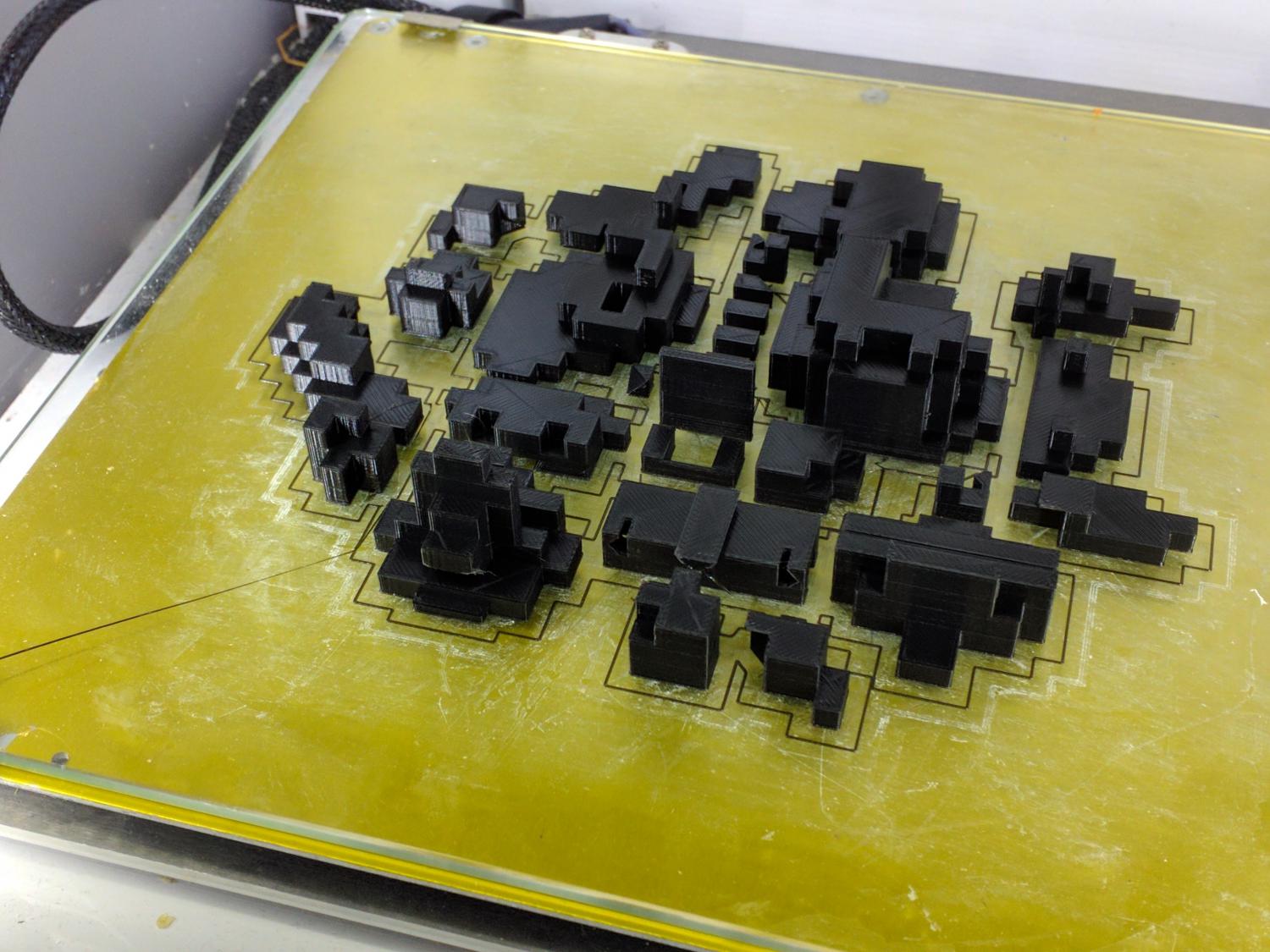 I didn't have the colors I needed, so I ordered a whole bunch of new filament from Matter Hackers. I would recommend their pro series filament. I have no connection with them, but this filament has produced the best results for me and now it is the only kind I use.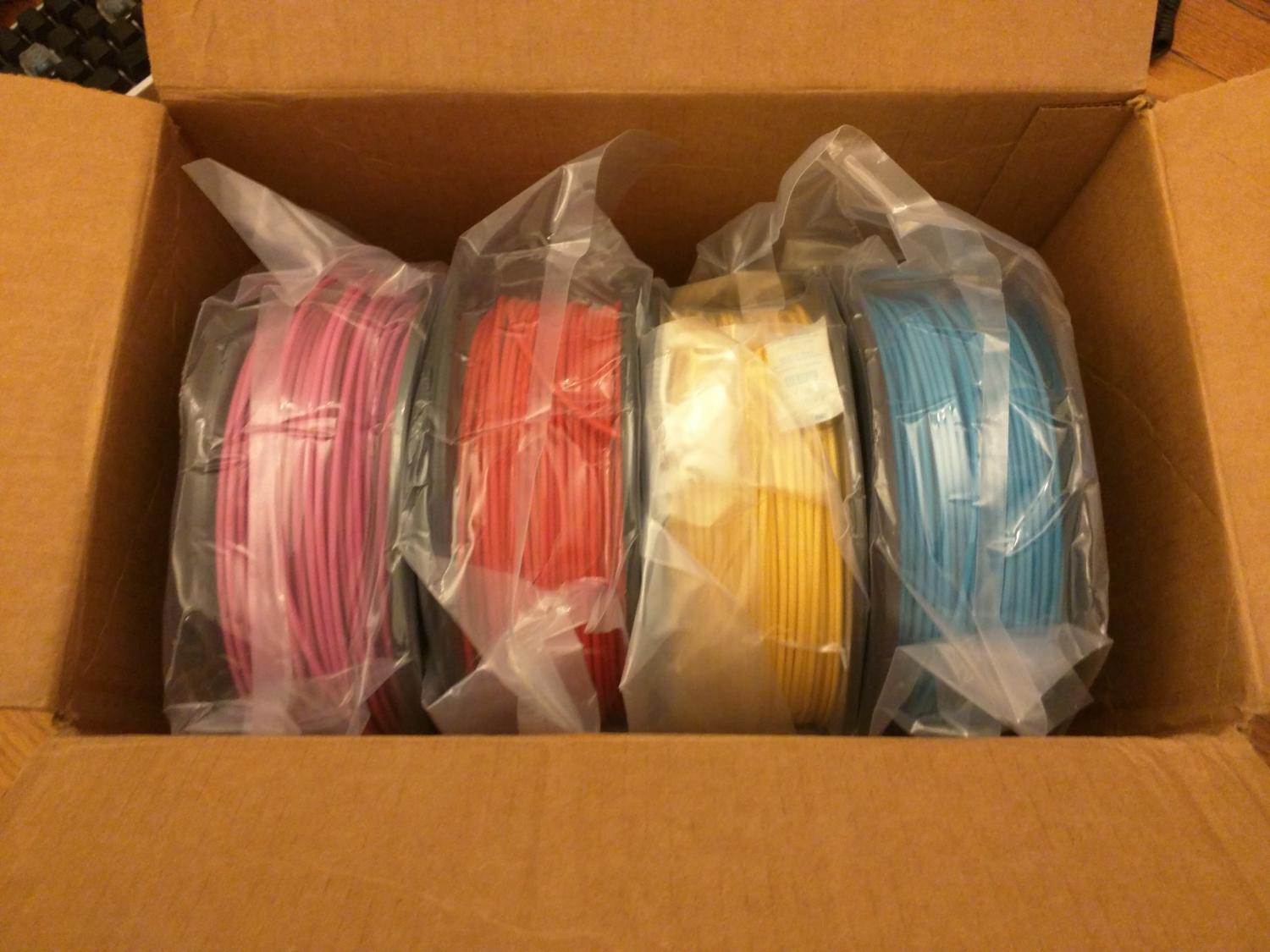 Once I had my filament, I printed all the parts in each color. Then I assembled 5 different Marios with the various colors. After printing I washed the glue (applied to the buildplate of the printer for better adhesion) off of the parts because I would be gluing them. It was such a strange sight! Kinda reminded me of legos.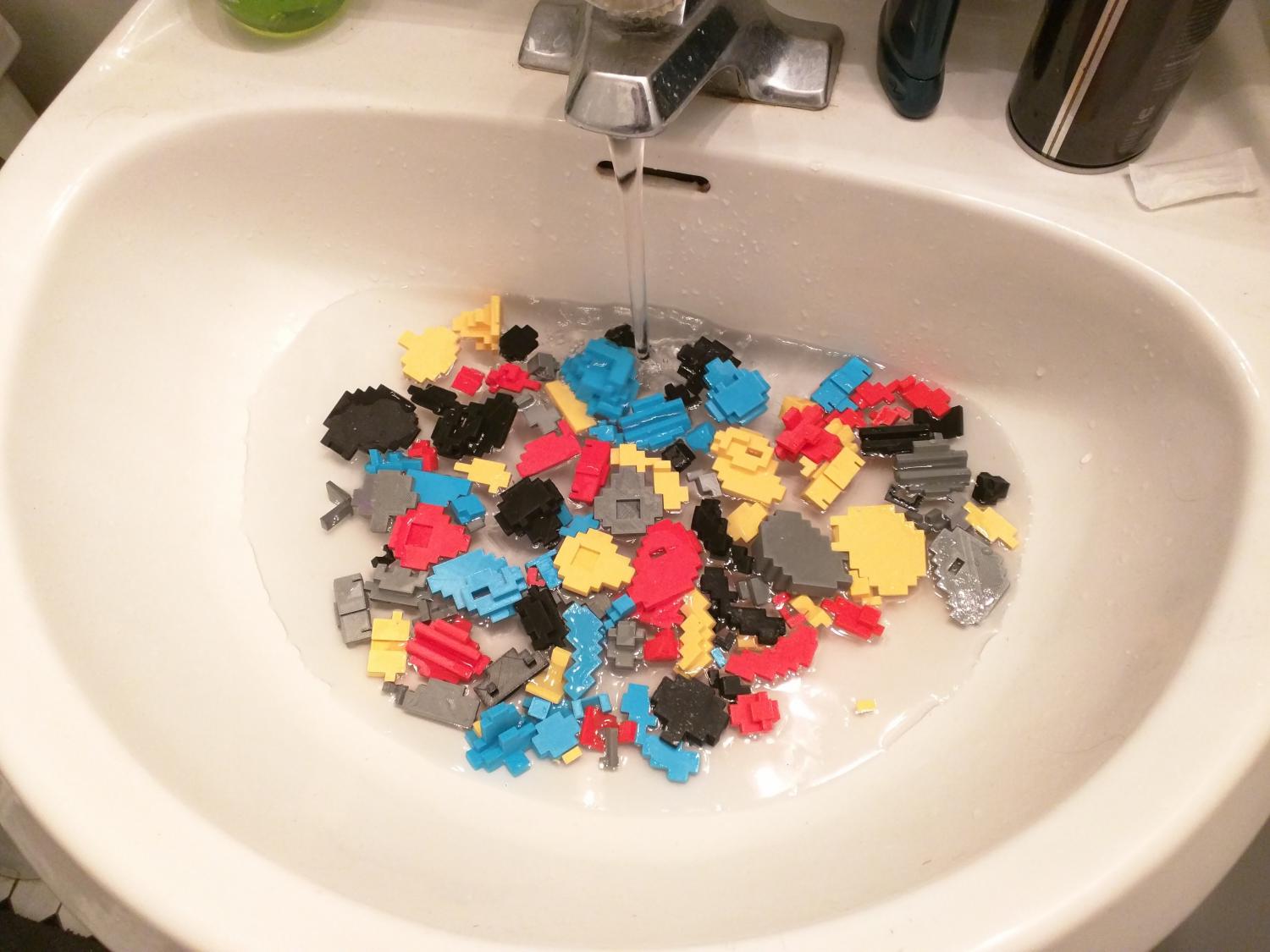 And here is the final result! It turned out really nice and looks just like the original figure.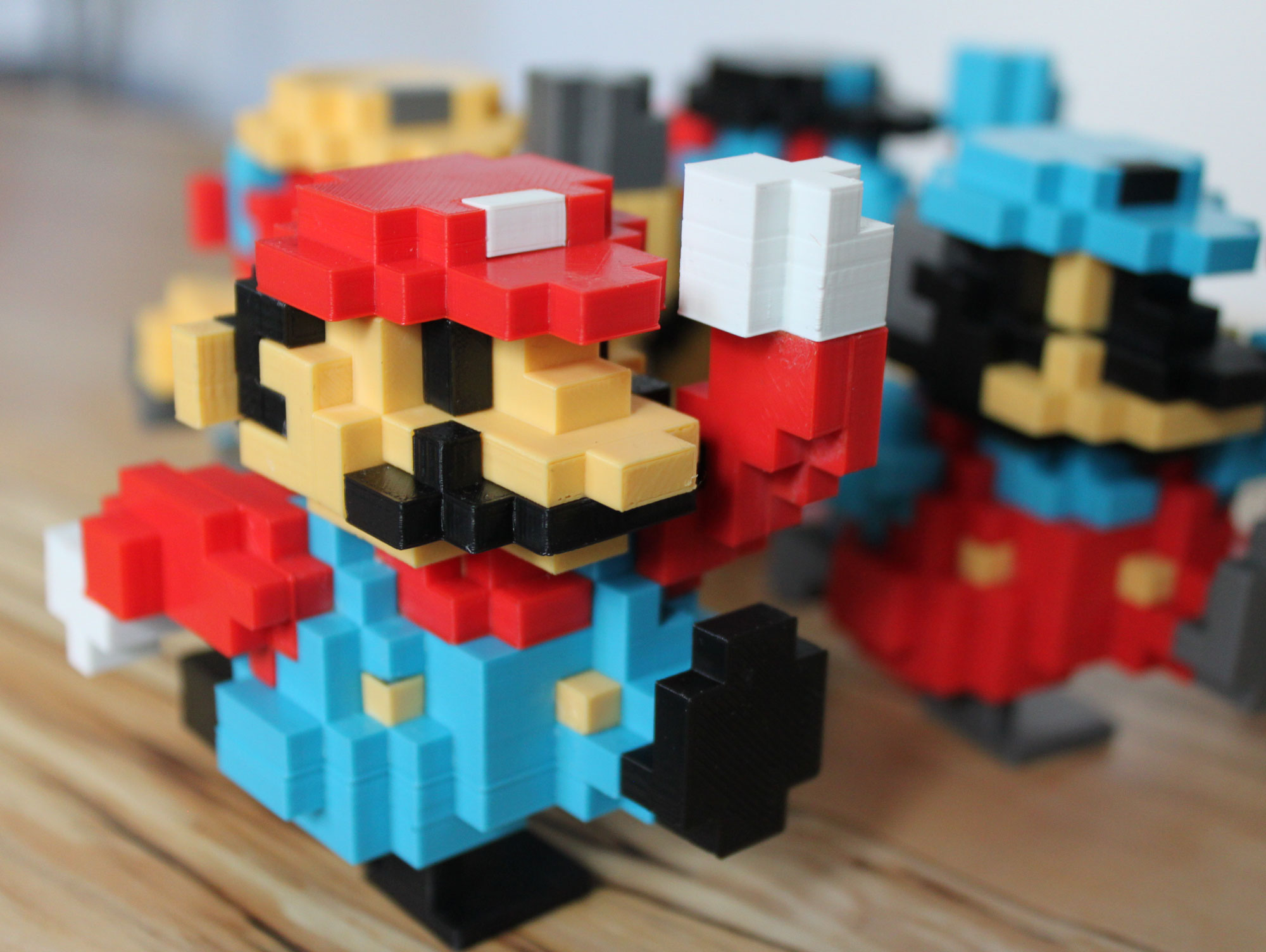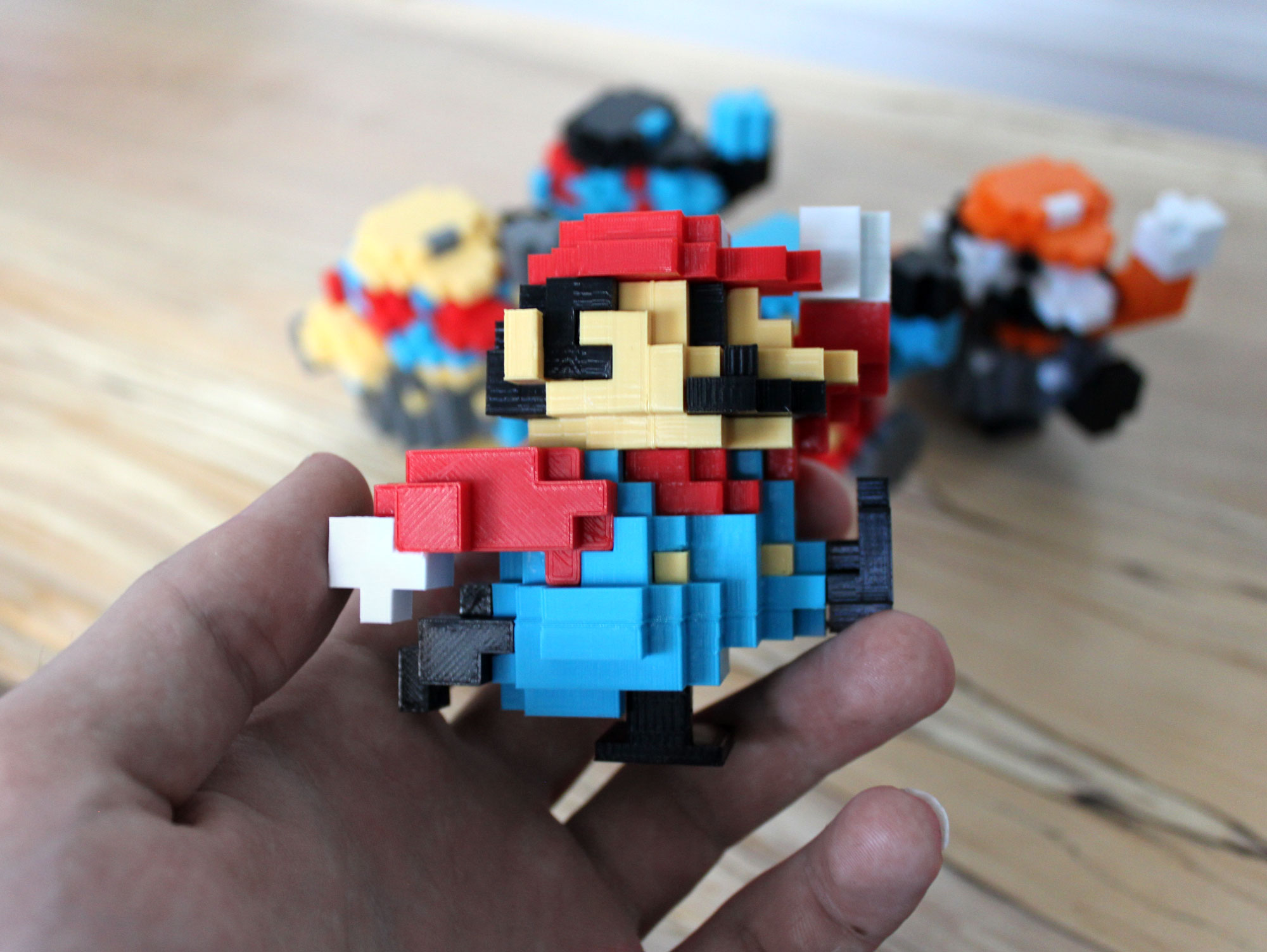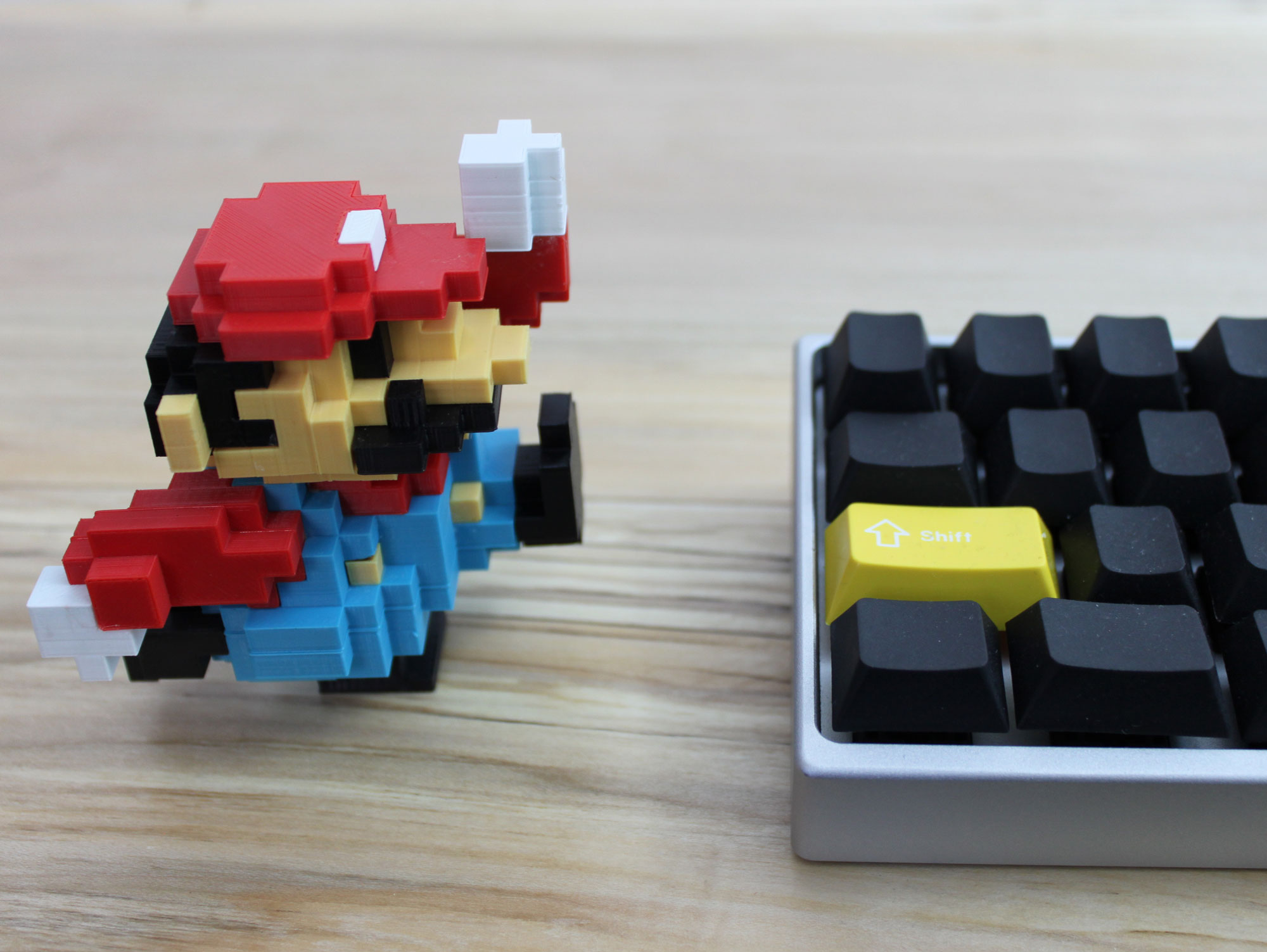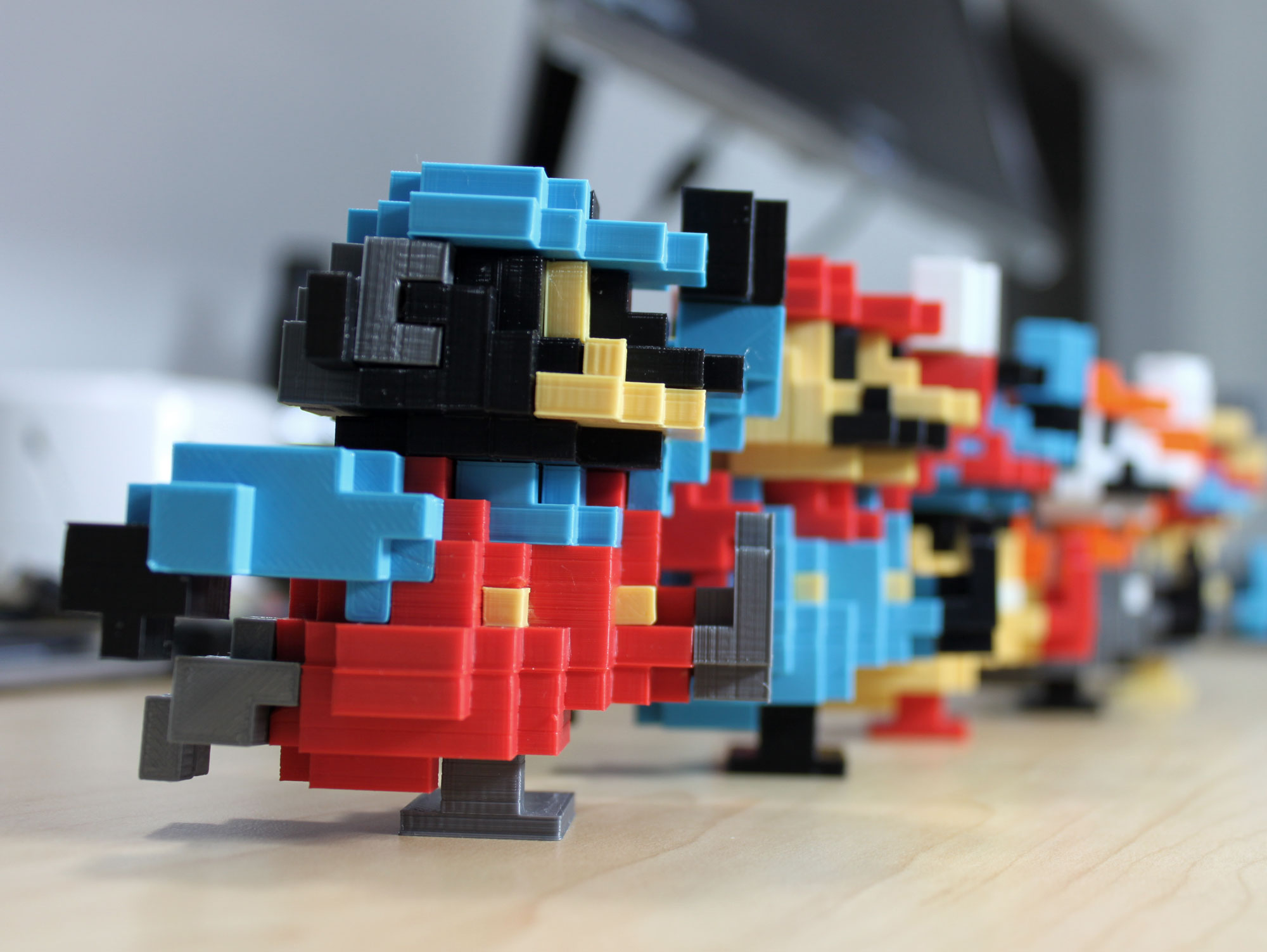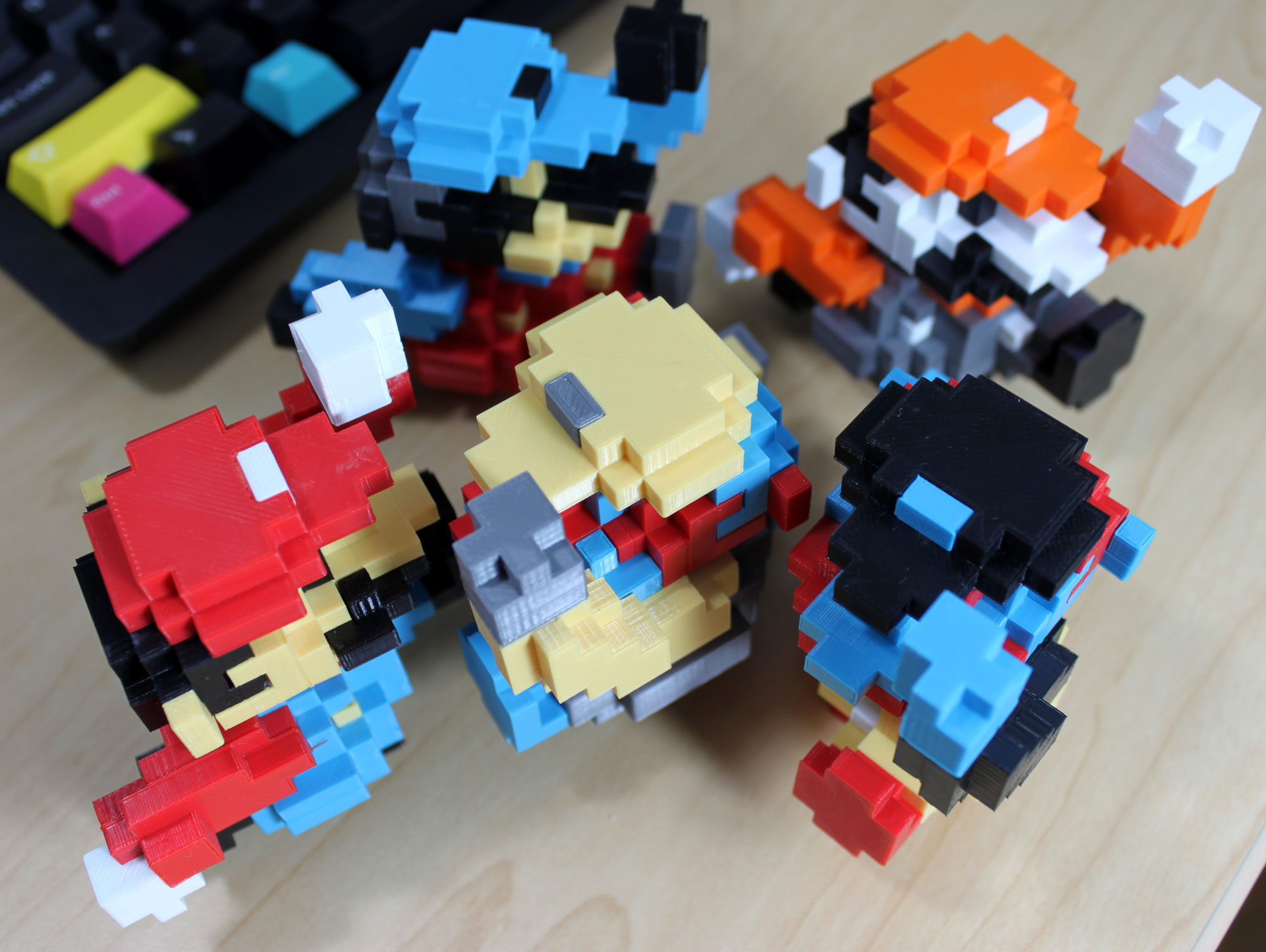 Downoad this model and print it yourself for free here.