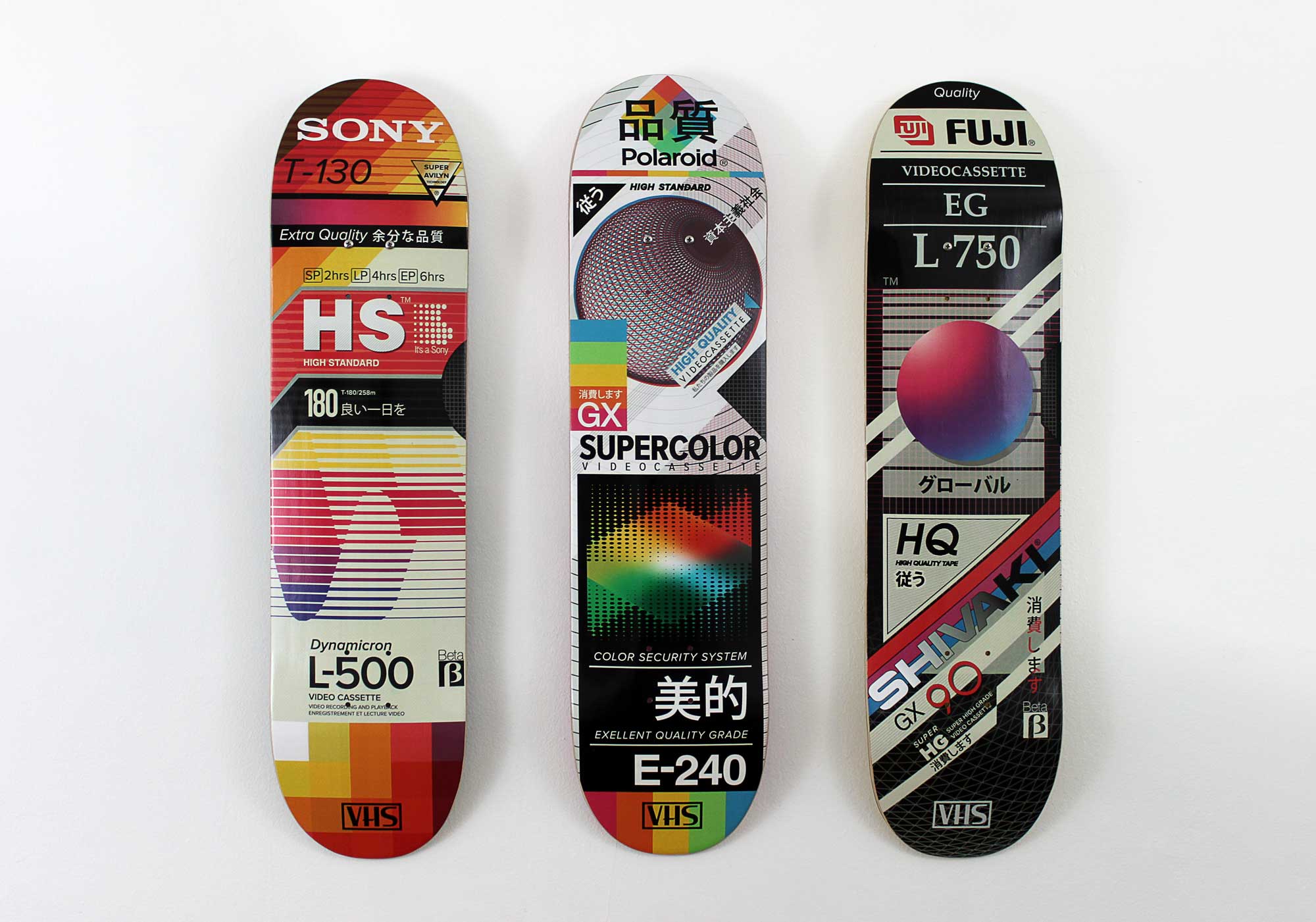 Looking for some wall art to furnish my apartment, I stumbled across the VHS Skate Deck Series by 5BORO NYC. These decks use graphics inspired from old VHS cassette packaging. Many of them match the real packaging pretty accurately while cleverly supplementing their own branding into the original text fields.
Seeing those 5BORO decks and looking at actual VHS packaging, I love the fun appearance of these things, jam-packed with so many different font sizes and bold colors. The crass feature marketing and sticking "HIGH QUALITY" into the layout as much as possible are representative of corporate tactics and consumer culture at the time. These things are fun to look at and it is funny that they were actual products. Becoming so enchanted by VHS packaging, I had to try making some skate decks for myself. I wanted to represent commercialism of the 90s, have fun with bold patterns/colors, and add some Japanese characters for the aesthetics.
Making these graphics really exercised my Adobe Illustrator skills, but it was fun to make them. I referenced images and created my favorite VHS graphics, then I figured out how I would arrange them with other elements on the deck. I wanted a really dense arrangement, like a caricature of the real thing, trying to fill every little bit of space graphics, patterns, or some bullshit feature description. I peppered in the Japanese characters where I had room left in the layout; they were made just by Google translating some generic consumer-culture type remarks.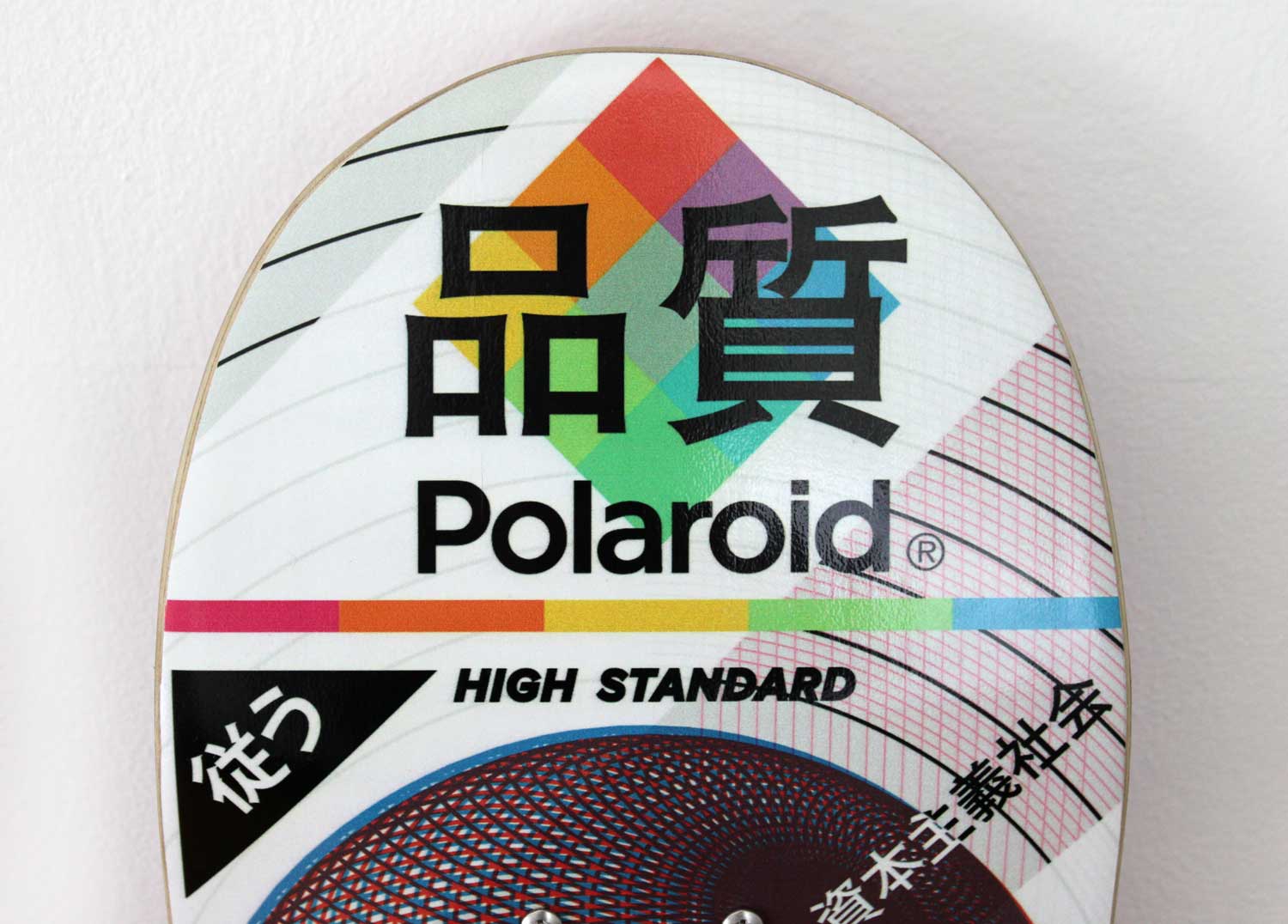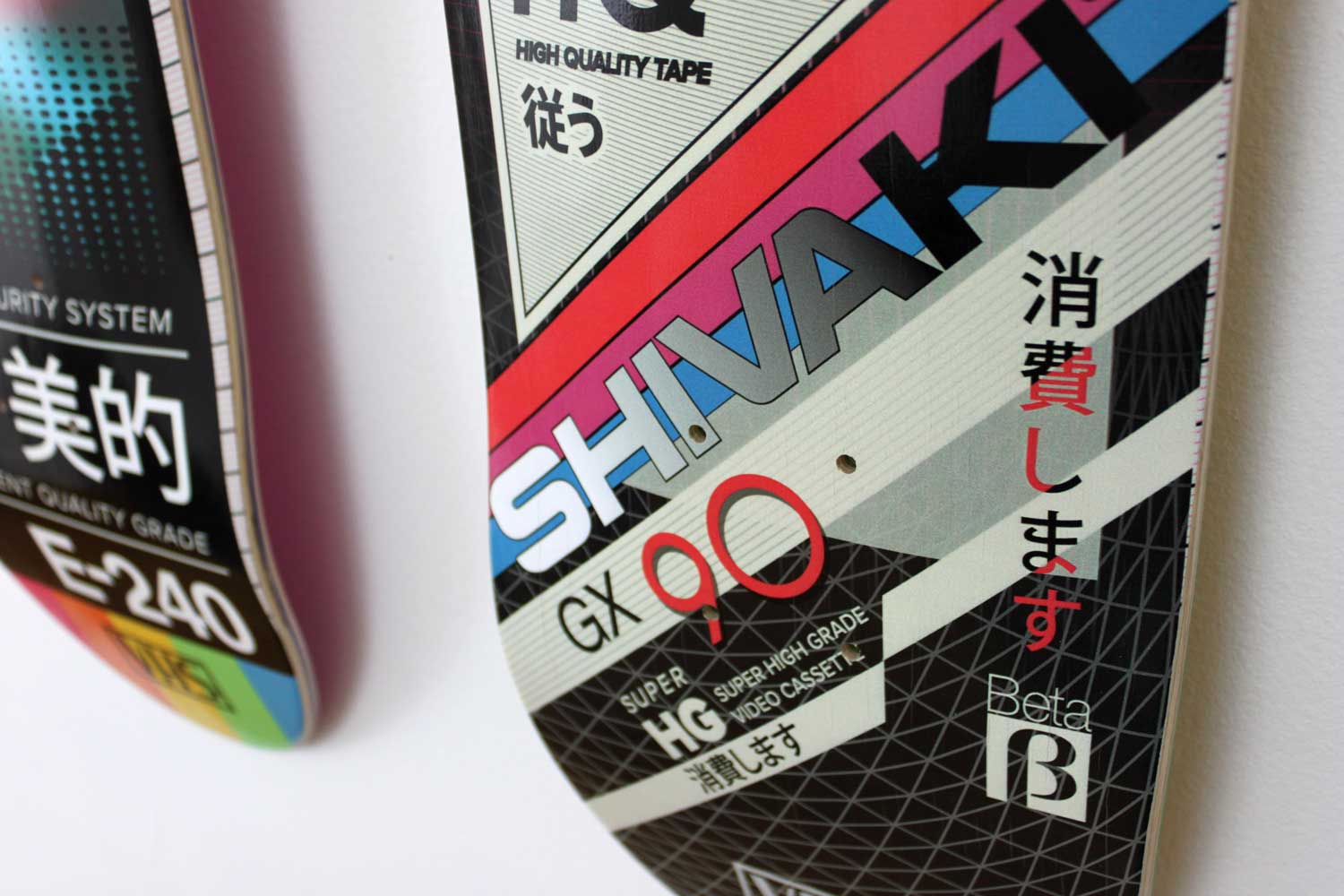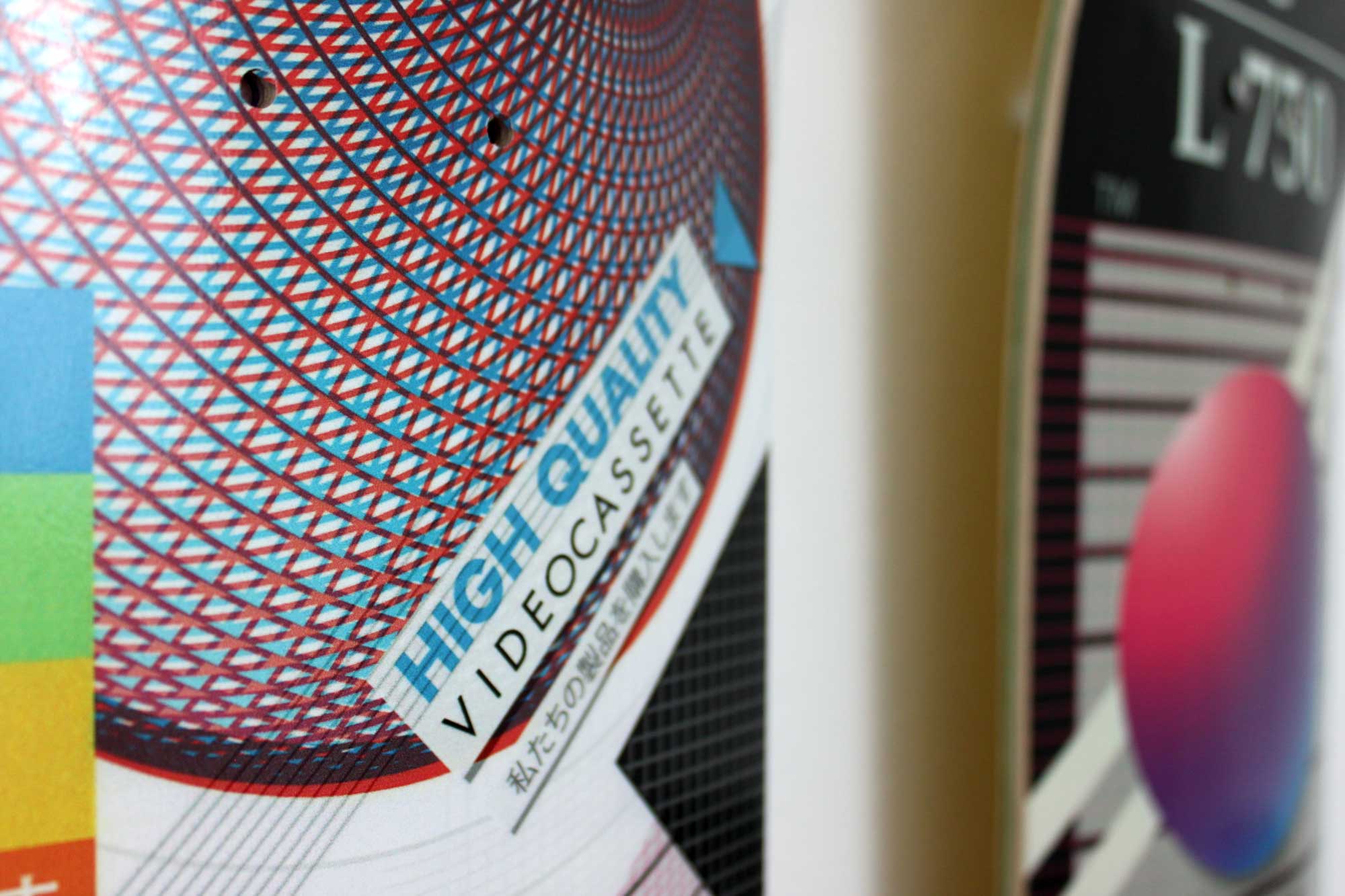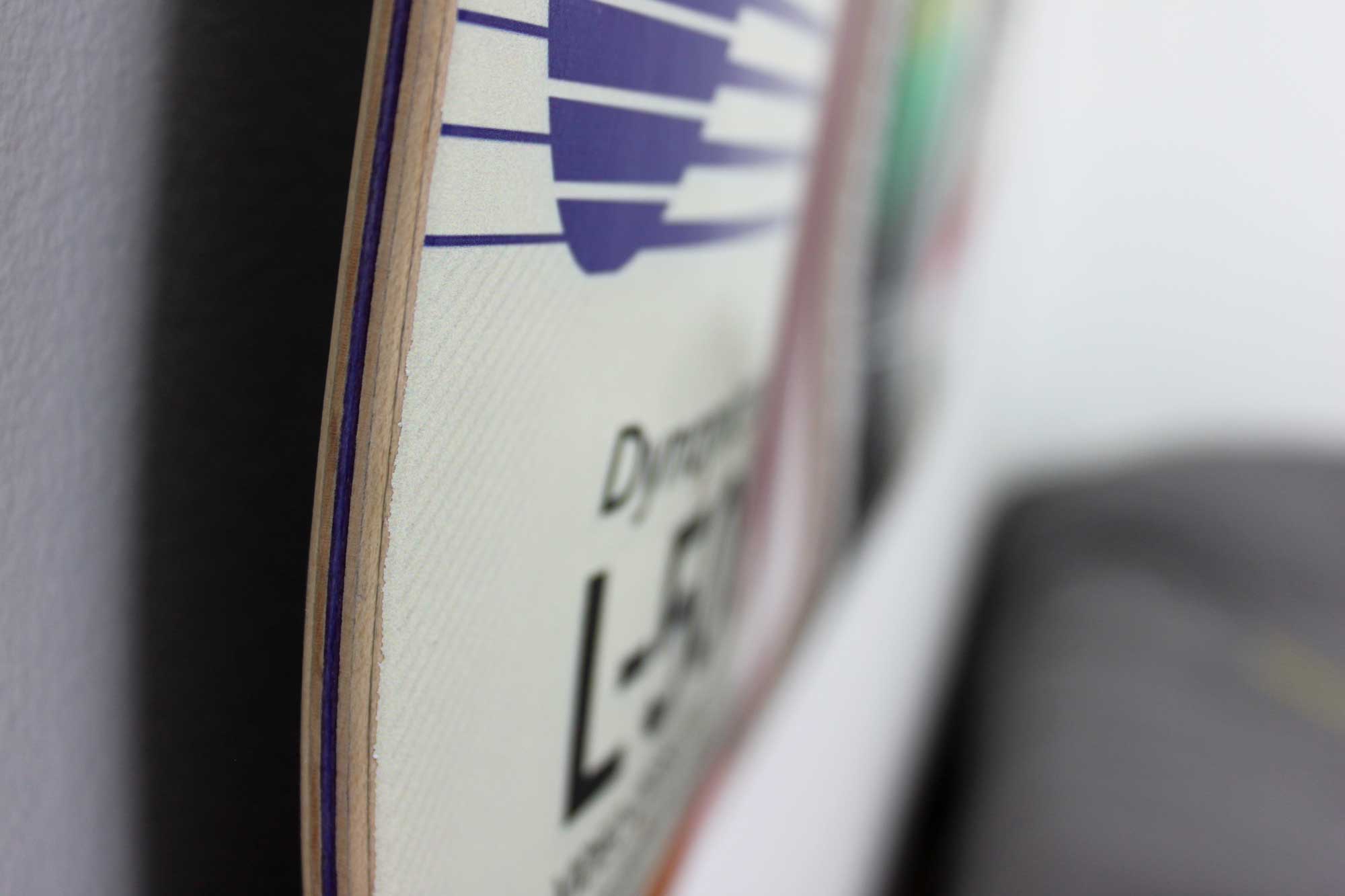 The last thing I did was add some subtle textures and line patterns to give it more dimension. I found a good price for custom skate deck printing online, making them $30 a piece vs $60 for a brand name board. Overall I was pretty happy with the print quality and how the final skate decks turned out. I think my favorite board is the black one, but the ribbon-like pattern is my favorite graphic.
The skateboards were mounted with standard hardware and some 3d printed hangers that I designed. I'll put the files on thingiverse soon so you can use them for your own project.